Ah, you don't believe we're on the eve of destruction?
Posted 05/22/2010 01:30:00 by
i am vans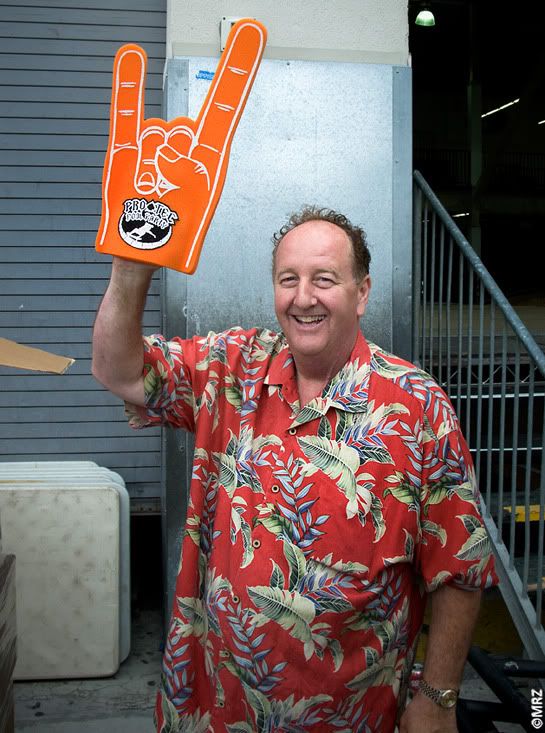 Not only does Steve Van Doren put this event on, he is a huge fan of every single rider.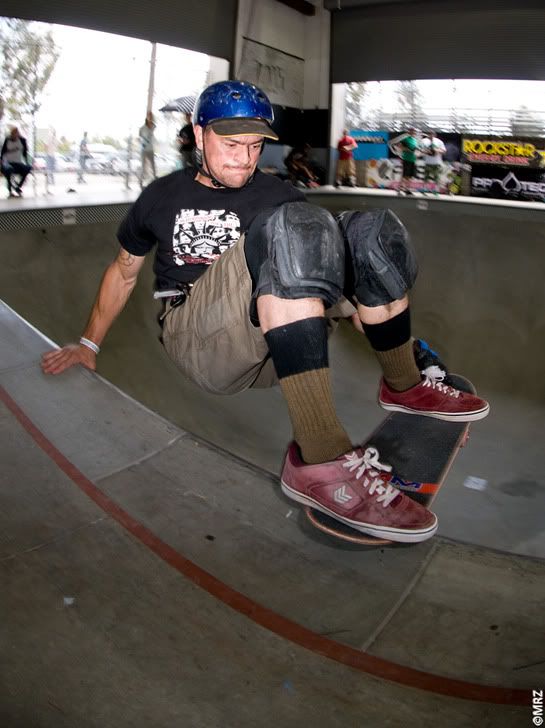 Red was the first dude I saw when I rolled up for today's practice, you should be stoked he's back again this year!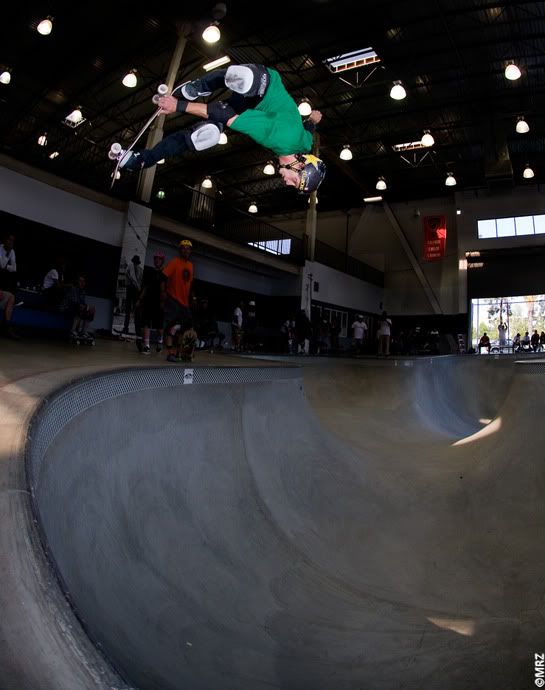 You COULD bet against Bucky Lasek, but you might get taken to the cleaners, and get your socks starched on top of it.
Right around this time tomorrow night, the 6th annual Protec Pool Party is going to be a done deal. The results will be read, the trophies will be awarded along with some rather large checks, and everyone will limp, stumble, or crawl the scant hundred or so yards to the adjacent Alcatraz brewery. After that, your best guess at what debauchery will take place may fall far short of what actually goes down. In other words, expectations are usually exceeded on all fronts. But we're getting ahead of ourselves, and making any sort of serious assumptions at this stage in the game would be foolhardy at best. The only smart assumption anyone can make is that this thing will just get THAT out of hand, it always does. So out of hand, in fact, that carnage seekers would go so far as to buy counterfeit tickets on craigslist, just to have a crack at getting through the gates. Somewhere in Vegas, someone ought to be watching his back from here on out, especially when in close proximity to any skate-related venue.
When Cab turns it on, it's ON!
Sergie Ventura, pocket rocket.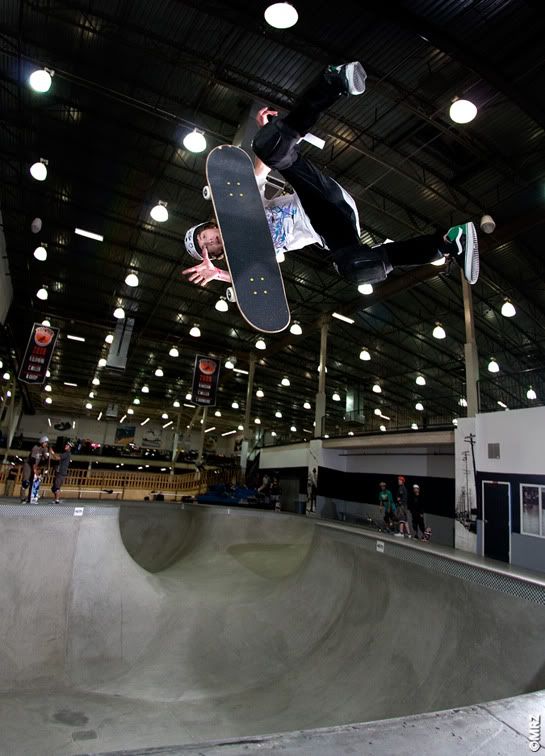 Nolan Munroe is going to blow minds, no doubt about it.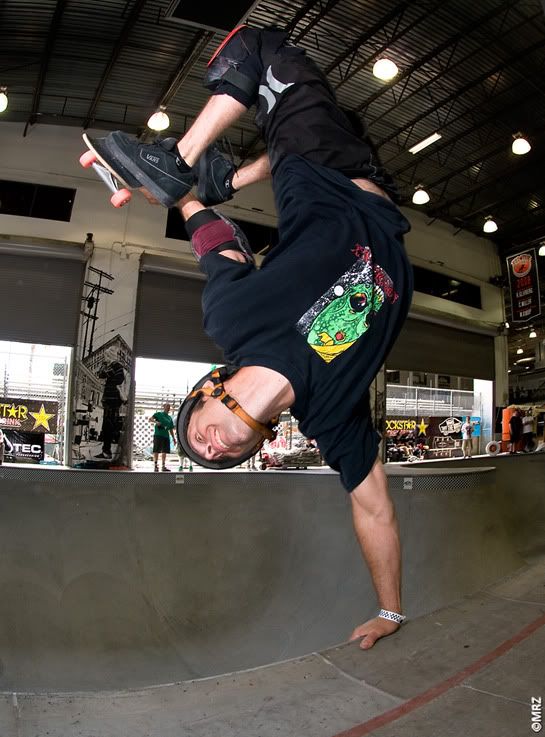 Classic Bryan Pennington Andrecht.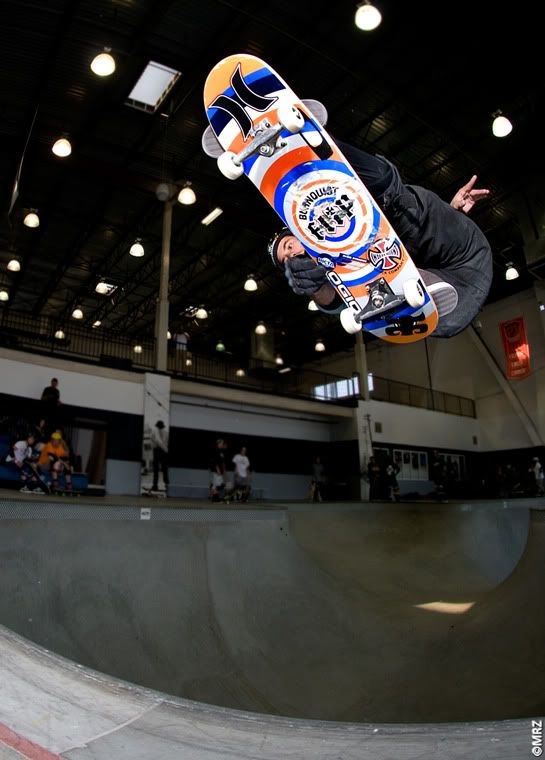 Don't look for rehearsed hi-jinks from Bob Burnquist, spontaneity is the name of his game.
The sheer number of electronic correspondence and voicemails asking how I thought this one would end up is approaching ridiculous levels. It seems that after declaring boastfully prior to the event last year that Bucky Lasek was going to win, and winning subsequent wagers based on this declaration, some have supposed that my powers of precognition might actually have some merit. I'm here to say that's hardly the case. I can't start fires psychokinetically, and I can't read but a handful of peoples' minds. Yet, the queries continue. To appease the curious, I have decided to download to you a short list of conceptual ideas about possible results. I would highly advise against using my logic to make any wagers of any kind. Really. Gambling is bad for you anyway, just ask the heads I skinned last year.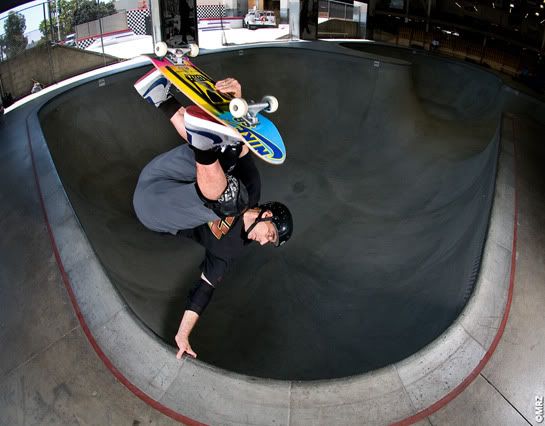 Lance Mountain's corner frontal invert might be one key to Miller's door.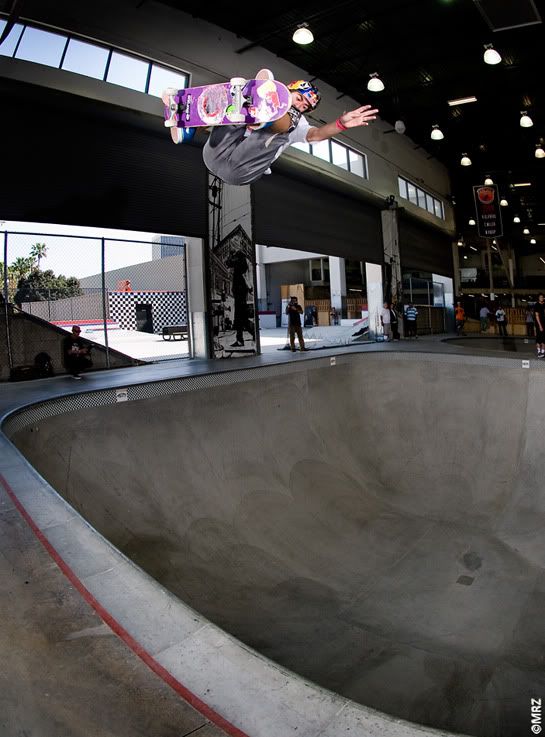 Latest Brasilian threat, Pedro Barros is gunning for the 3 previous champs.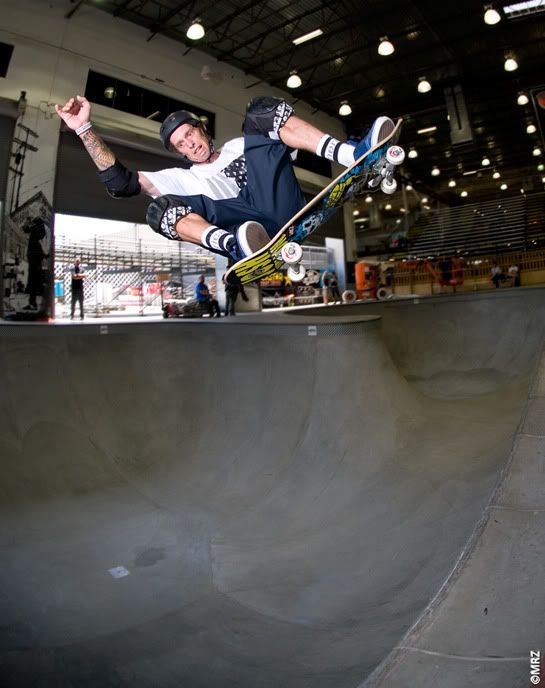 Masters monster, Josh Nelson.
Omar has done it once, and he could certainly do it again.
True or false: Chris Miller is unbeatable. The smart money might say true, and the smarter half of my money would agree. The more foolish half of my money says false. The scenario could play out differently than in the past 5 years, but only within the context of what would be referred to as a "perfect storm". Legitimately, there are at least 2 guys who could pull off the greatest upset of the decade. Lance Mountain and Christian Hosoi are the guys I'd put at the top of the list. Miller has been so good, for so long, I know a lot of you are probably scoffing at this as you might be wise to do. For 5 years running, many have talked of trying to "get inside Miller's head". I'd offer the following rebuttal: The trick isn't to get inside of his head, rather to get him out of YOUR head. Miller is going to do what he always does: Slam the door shut. The question is who, if anybody, is going to kick it open.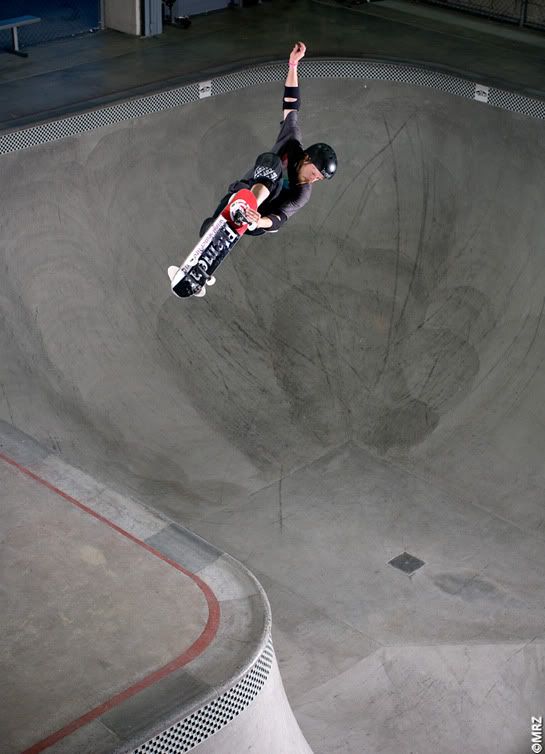 Chris Miller. The man to beat. Even from above, this lien air looks massive, and it isn't an optical illusion.
Hosoi loosening up.
Looking at the heat sheets for the pro division, you've got all 3 past champions in the same heat. Rune Glifberg, Omar Hassan, and 2009 champ Bucky Lasek. As in every previous year, each of these 3 guys can handle it for the win. Certified threats with the track record to back it. The big question amongst the pro ranks is which one of the young guns will press these guys the hardest. Young phenom Pedro Barros won the first 2 bowl contests of the year down under and he is only getting started. Alex Perelson could be a huge threat as well, if you saw his win at the Maloof vert event of 2009, you already know this. Beyond that, my dark horse choice to do the most damage might just be Nolan Munroe. But realistically speaking I may just lay my dollars down on Bucky again this year. If you're a betting man or woman and you're out at the Combi tomorrow, I just might be taking wagers, but of course I may be calling out somebody you might not expect. Just remember, it's Andrew Jackson or better to open.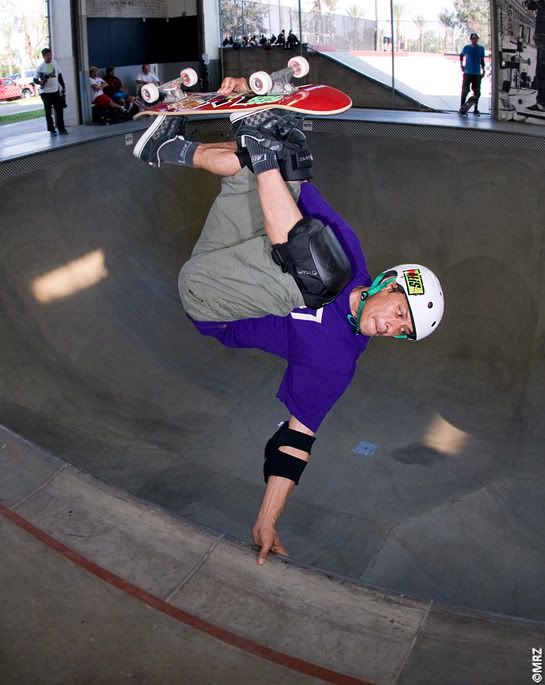 Danish beast, Nicky Guerrero crossed many time zones to bring you this frontside invert.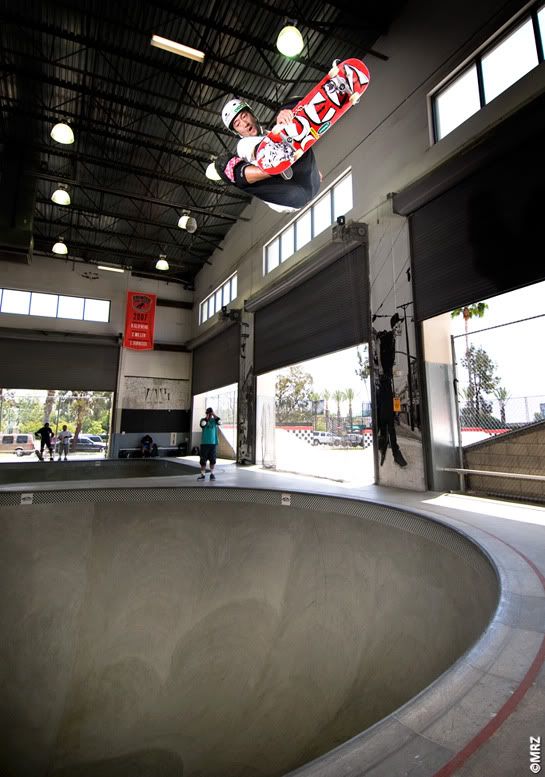 Absurd double overhead slob courtesy of Lincoln Ueda
We'll be tossing in some updates after practice tomorrow morning, perhaps a few last minute tips for the bookies. Stay tuned.
-BLKPRJKT