Of Bismarcks, blimps, and badly built buildings...
Posted 05/18/2010 05:43:00 by
i am vans
Gotterdammerung. I came across this word years ago while reading Richard Martin Stern's novel, The Tower, which was the basis for Irwin Allen's film, The Towering Inferno. The word occupied a single page unto itself, and this page was a divider in the story between everything leading up to the blazing disaster, and the moment when everything went to hell. In my tiny mind, I had always taken this word to mean "something bad in German". What else would you think when you're 10 years old and the internet hasn't even been invented yet? Much later I learned that Gotterdammerung, roughly translated into English means: Fall of the Gods. The term was also a naming convention for the third segment of a Wagner opera trilogy, as well as a series of memorial towers to Otto Von Bismarck who had forged the German Empire from a scattered group of principalities, free cities, and formerly autonomous regions. The design of these towers varied, but two main criteria had to be met. The towers were to be built as tall as physically possible. Simple enough, as things like environmental impact studies, building permits, and zoning laws did not exist. Most importantly though, these towers had to be designed so that the upper portion was a platform or cauldron in which a massive bonfire could be built. The idea was to have giant torch-like blazes burning across the entire nation-state of the German Empire. Obviously, by now you've grown weary of this little european history lesson, but if you're like me, you probably enjoy the idea of hundreds if not thousands of towers scattered across the country side with giant fires burning at the top of them. The light quality given off by numerous fires is always far more pleasing that that of a couple of florescent tubes, or those awful sodium vapor lamps that buzz incessantly on humid nights. Use this factoid to impress your history teacher next time you need to get out of trouble.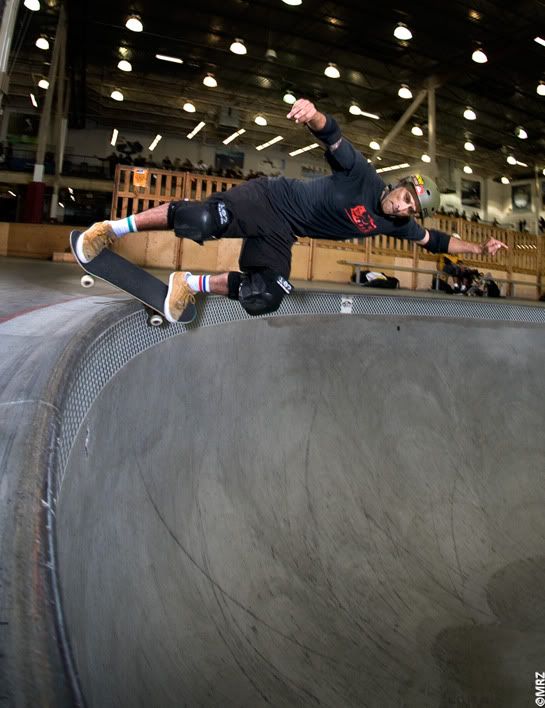 This is Omar Hassan doin' 90, switch feeble.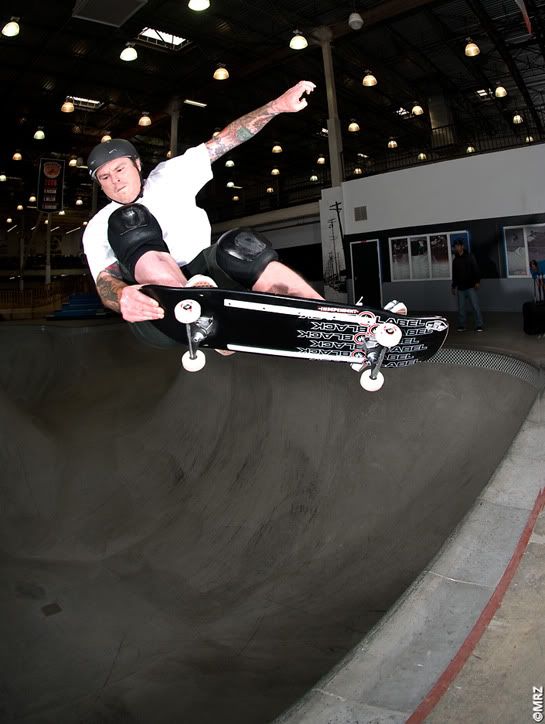 Baron Von Raschke is a bald-headed german wrassler also known as the clawmaster. Jeff Grosso's claw is far more deadly though.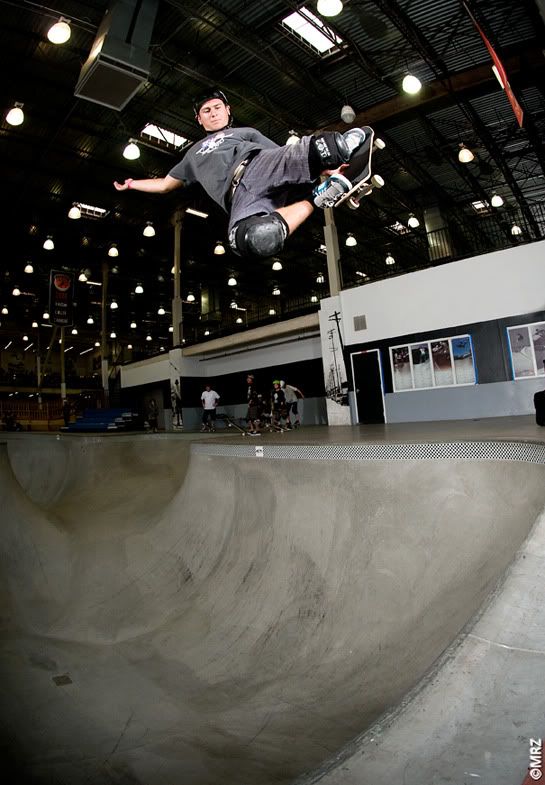 If you were watching last year, you'll remember that Matt Boyster bomb dropped the square from a camera platform, just missing, and taking out a sodium vapor lamp some 50 feet above the bowl. Big bent stale.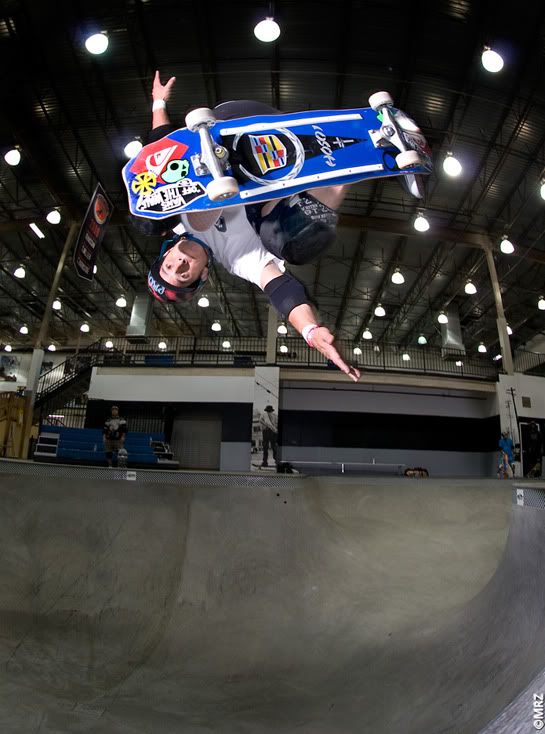 Hosoi has been doing backside ollies this stylish since the days of Irwin Allen. Towering Inferno!
All of this talk of fire will get old. Yeah, we get it. But hey, that's what skateboarding is all about. Fire, explosions, tornadoes, hurricanes, the blood, the skull with the dagger through. That's core, right? That's what we need to put the hook in the fish. Destruction, chaos, madness, and flames, lots of flames. Catastrophic sequences make for happy viewers. Raw carnage. That's probably why the aforementioned Irwin Allen made money hand over fist during the 1970's. His short string of disaster movies covered everything from killer bees, to luxury ocean liners getting flipped by tsunamis, to skyscrapers engulfed in flames. The underlying theme of these films was a morality play based on man's greed, lack of foresight and moral fortitude, and so on. And in spite of these shortcomings that make up our species as a whole, we can't help but revel in fictional celebrations and depictions of absolute and raw destruction. You can't really drop the identical context onto skateboarding, but you've got to ask yourself why nearly every skate video ever made has a "bail section". Is it because the casual viewer enjoys watching the utter carnage and rejoices in the failures of others? Or is the motivation behind these sections something else entirely?
Lonnie Hiramoto has pedal to the metal frontals, going all the way back the Runway in Carson, circa 1977.
Texas in the house! Ken Fillion comes from the lone star state where disasters like tornadoes and bad presidents are all too common. Proper invert.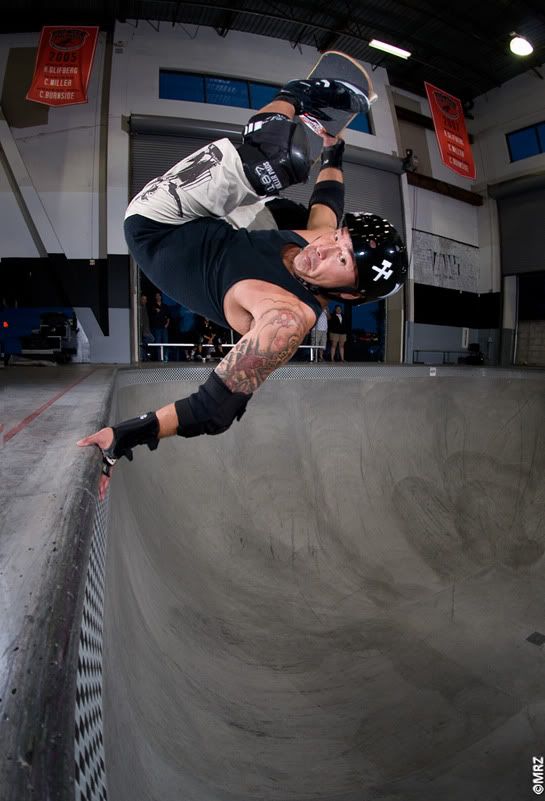 Lester Kasai honed his vertical assault skills in the original Upland Combi, and survived the wreckage to continue hoisting frontal inverts to this day.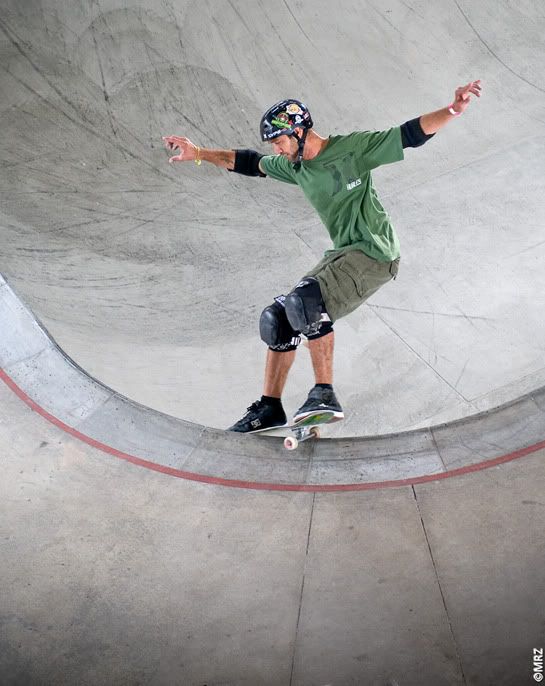 Bruno Passos has that Brasilian fire burning in him, and with the speed he is going through this corner, it's surprising the coping isn't bursting into flames.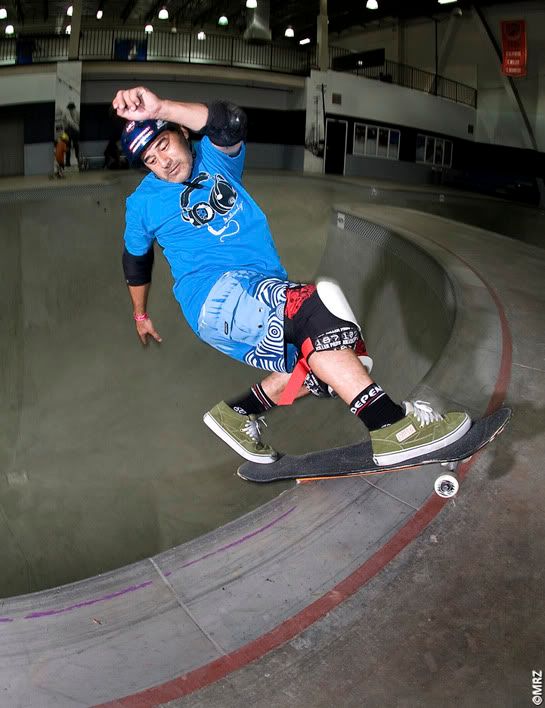 Take a good long look at this Steve Caballero frontside slide and roll. Think a move this smooth came easily? No way. He has worked for this, and his whole deep bag of maneuvers for his entire life.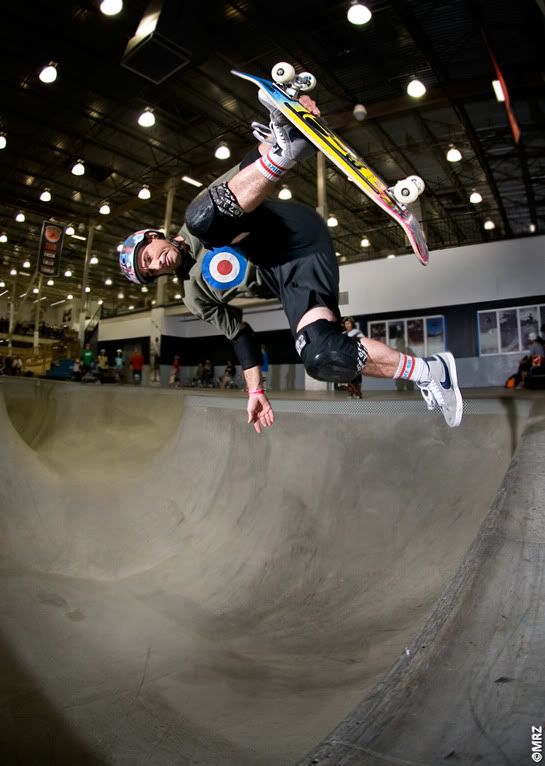 A fastplant like this could go so wrong, so fast, like a Cessna in a typhoon. Good thing Lance Mountain is at the controls, or it could be Airport '77 all over again.
You might just think of those bail sections as a little bonus added feature, a mini-disaster flick in the middle of a larger film. Or maybe you are just an impact addict and you want to see other people get rag-dolled, scorpioned, whiplashed, and broken into little pieces. Valid points, I suppose, but not my cup of tea. Perhaps the best way to think about exactly why most skate videos have a nasty slam section included is for the simple fact that it sweetens the make. Perseverance isn't always its own reward, but often the pain of getting there makes the destination that much nicer, provided one survives the journey. Each and every one of the skaters riding this Saturday down at the Combi have have paid dearly in flesh, along the way to getting there. Decades of crashing and burning have thinned the herd daily, until only the elite and toughest remain. Skateboarding is, by its very nature, a trial by fire. If you ride long enough, and hard enough, you certainly won't need to be told this simple fact by anyone other than yourself. Skateboarding is not for hobbyists, trend-seekers, or pack animals. At the end of the day, it's you, your skateboard, and a giant ring of fire. The question is, are you going to fall in, or are you going to barge through. Go Hindenburg... Oh... the humanity...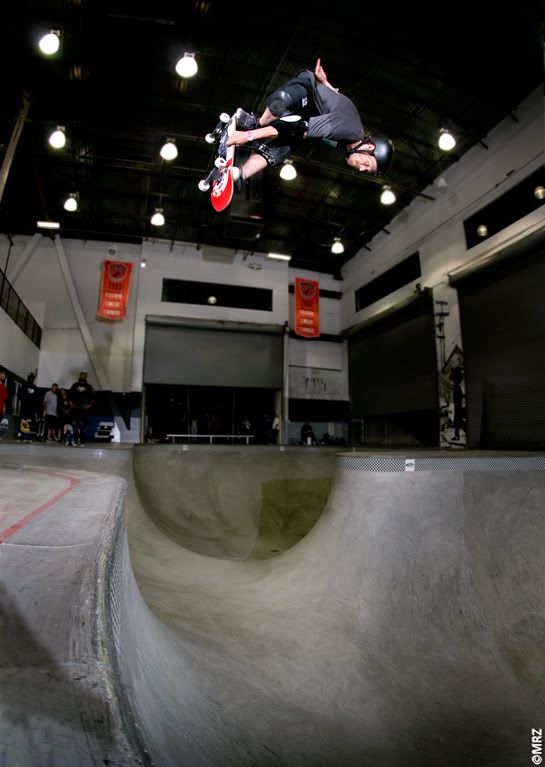 Parting bomb: Chris Miller, flirtin' with disaster, massive indy overtweak.
-BLKPRJKT