Black Label rehab...
Posted 09/26/2009 11:49:00 by
i am vans
Label/Emergency roster. By all accounts some of them should be dead, and some of them already have been. Was that also a clever form of irony with this heinous carcass toss?
The final obstacle of the day, the big show. It always ends with something like this. Every team threw out their best and brightest monsters that eat stairs, gaps, hubbas, and rails for breakfast. Foundation's only pro to show up today, Angel Ramirez took the hubba approah with 5-0's tailslides and almost got the front lip going. Kevin Romar was simply on fire with flip variations, cabs, and some spinny flippy stuff that defies true classification. Nick Merlino came through again with insanity like a nollie over krooks down the big rail, he might just have done it. Chris Troy came through for the Label with smiths down the rail, and a kickflip 50-50 down the hubba. But really, the top performer out there had to be Billy Marks. Being his birthday, he just had to give himself a few gifts, a double flip, hardflip, and other ridiculous goodies. Chaz Ortiz and Louie Lopez represented the youth fron with solid performances. I'm saying, Billy Marks, hands down. Stay tuned for the results and wrap ups on all of this madness.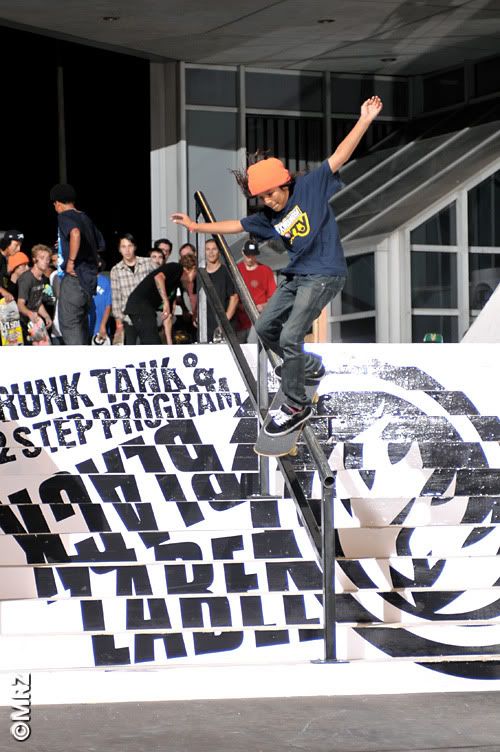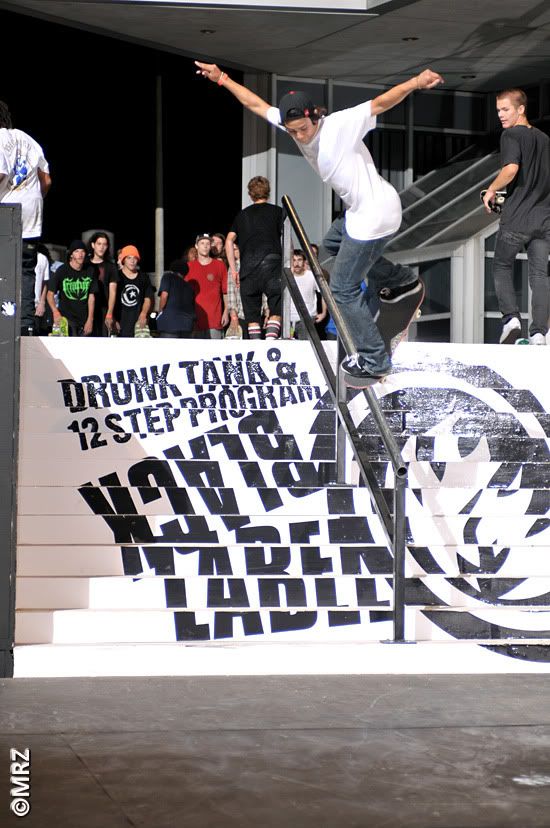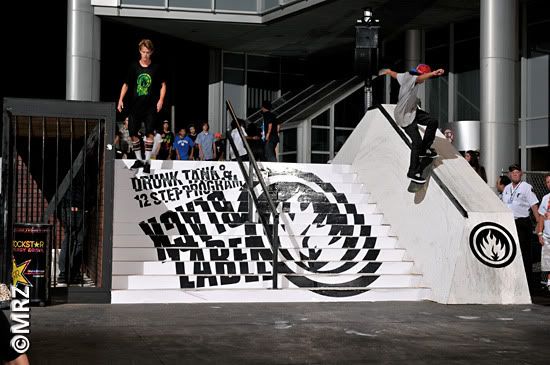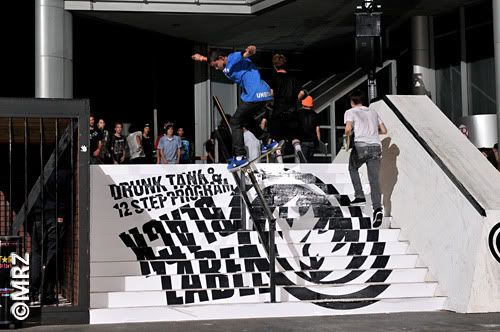 -BLKPRJKT