Creature unleashes hell...
Posted 09/26/2009 11:21:00 by
i am vans
Sack religion. Maybe that's what we ought to be calling it. You know, religion from within a sack, maybe a burlap one, painted black of course with a hint of dayglo green. That's the church of Creature. These guys are all about harshing your mellow, and there is nothing wrong with that. As Ted Nugent once said, "Anybody who came here to get mellow, you can turn around and get the - - - - on out of here, alright?" One of the finest statements ever made. The Creature crew make the same exact statement, by the way they roll as well as the obstacles they bring out here year after year. From the air, the Creature HESH CROSS might look like a signal to good christian aliens, but from the ground is looks like your premature death, just waiting to happen.
This thing was out to exact a price in flesh from anyone who ended up having to ride it. But this is the inherent nature of skateboarding, so why not keep that ethos alive? One guy managed to abuse the Hesh Cross beyond any sane limits, and that would be none other than Black Label Am Vince Del Valle. Air transfers completely over the entire cross, boneless transfers to fakie and about any transition trick you can name, he had. Angel Ramirez got the back nose blunts going on the big vert, and Adrian Mallory was trying to put a grip on the creature ownership of this nightmare. Nick Merlino and Truman Hooker were also looking tough. In the end though, it's gotta be Vince. If not, I think I'll be looking for another outlet of prediction.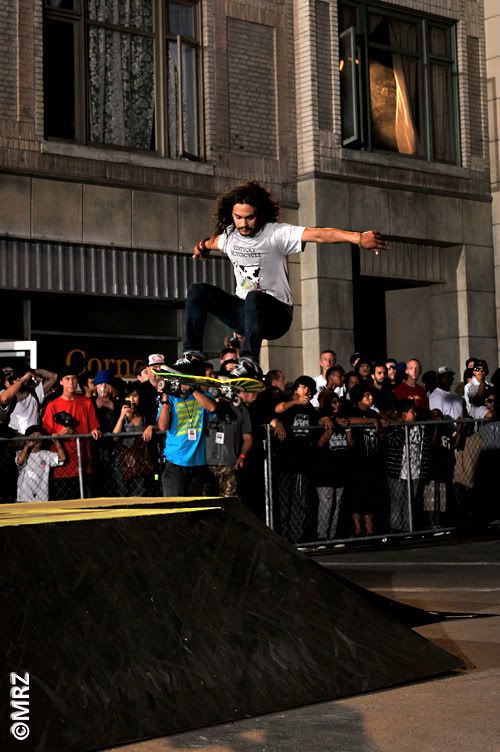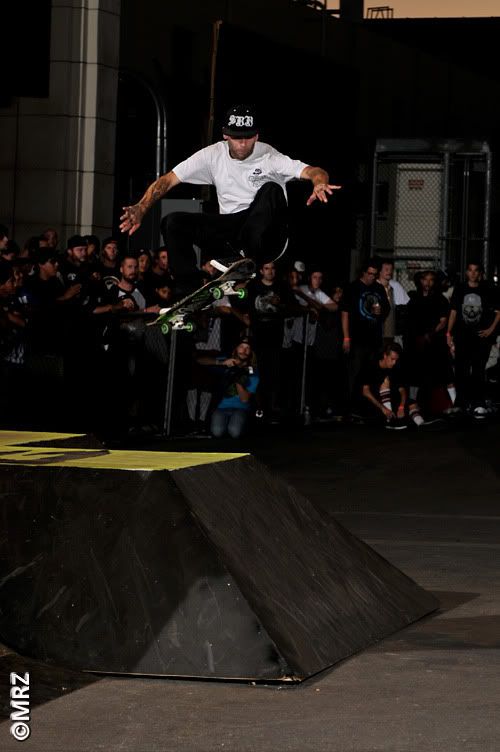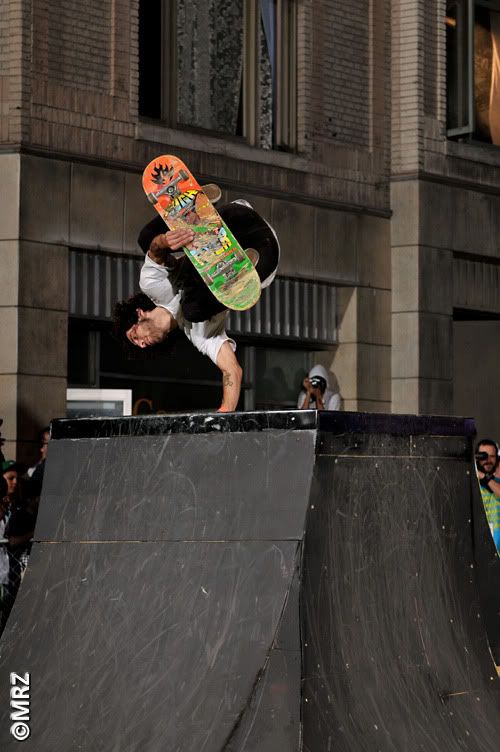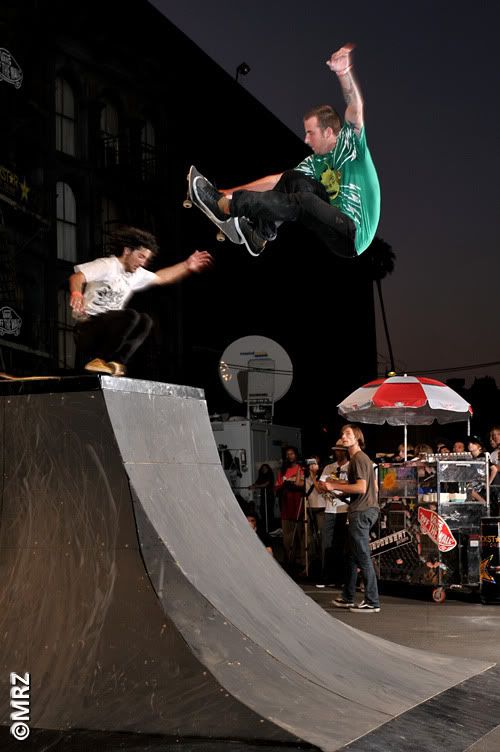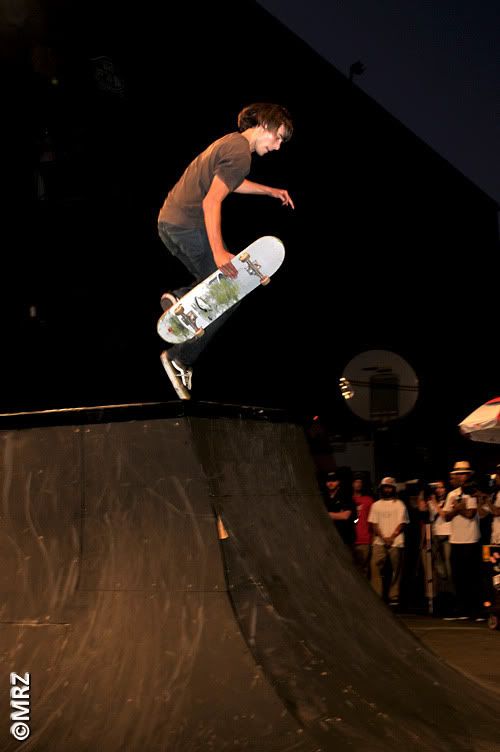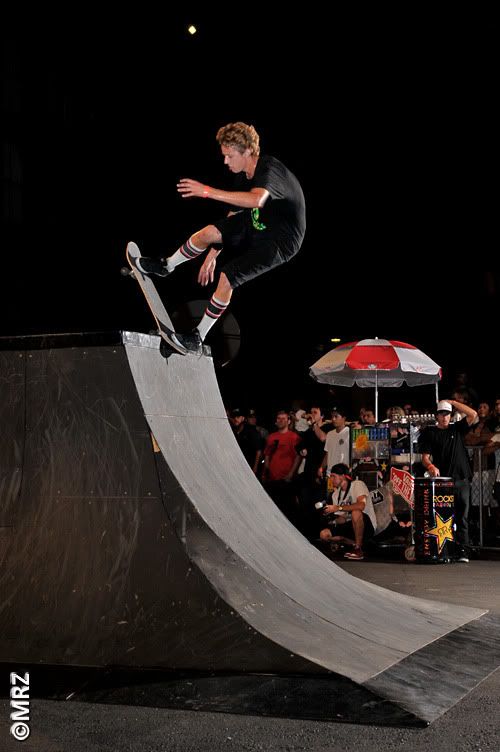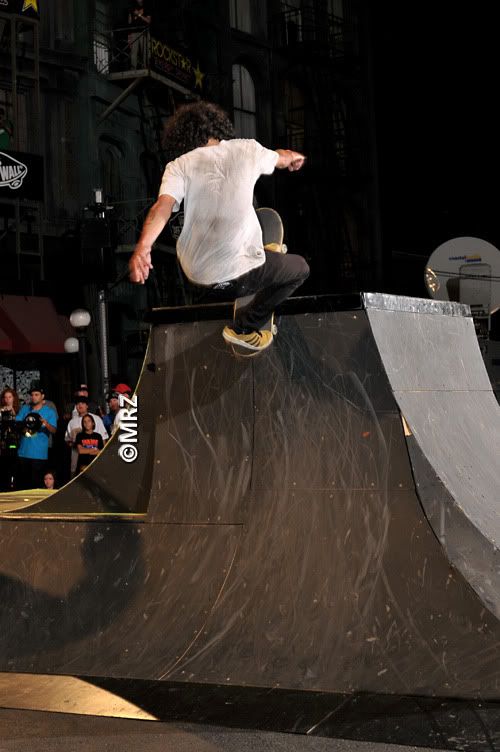 -BLKPRJKT