FLiP destroys the idea and peace and love...
Posted 09/26/2009 09:25:00 by
i am vans
hippie kicker to giant hippie pyramid jump to funky shroom hop and XXX bottle of booze ledge. Lots of long-haired opportunities for all. Hey at least they apologized up front: EXTREMELY SORRY is the name of this playground. Shameless video plug, or just another touch of UK sarcasm. Never mind about that, the skating needed no pre-emptive apology.
But you see there is no peace and love here. I say that because this monstrosity humbled all but a few. Here's your few. First up Nick Merlino, okay kid, that switch flip was a monster. Billy Marks, a double flip. This quickly shaped up to be a one-banger affair. Louie Lopez with a backside hardflip, are you kidding. Hopefully you're watching the webcast so you don't need full disclosure on what ALMOST went down. I just want to point out 2 guys who put down stuff that you might have missed. First off, Leo Romero's ridiculous lipslide spanning two of the mushroom cylinders, and second, Adrian Mallory's nollie disaster and nollie 180 disaster into the pit of doom atop the pyramid of love/hate. Ronnie Creager also came through with a soldi hardflip. I'm handing this one to Billy Marks, with Nick Merlino running hot on his heels, Louie Lopez most likely rounding out the top 3. Check back later for the final and full results.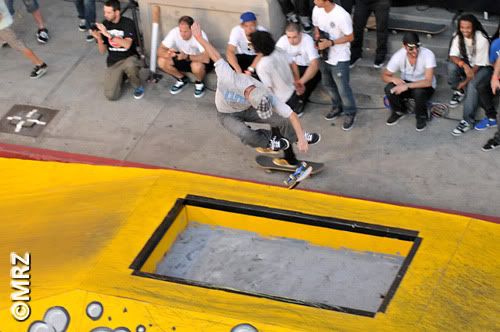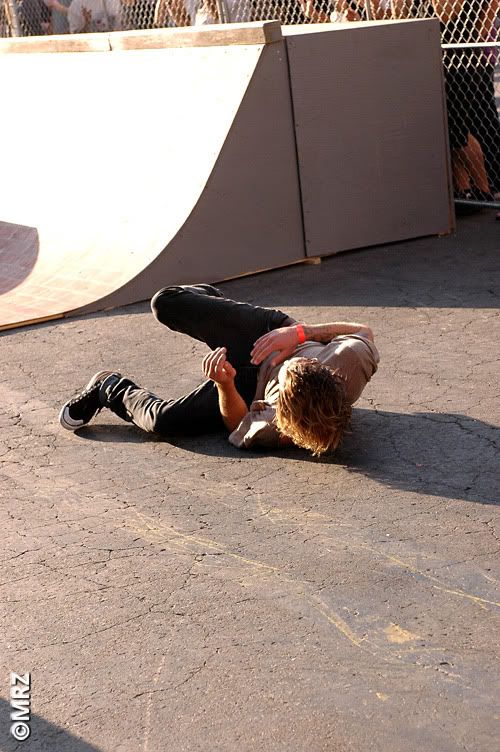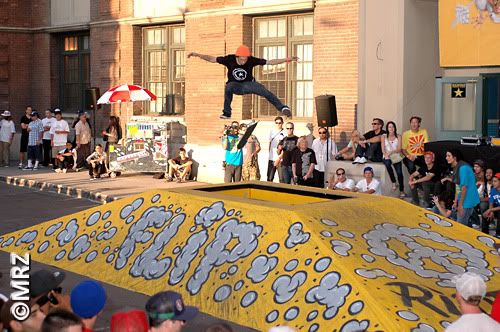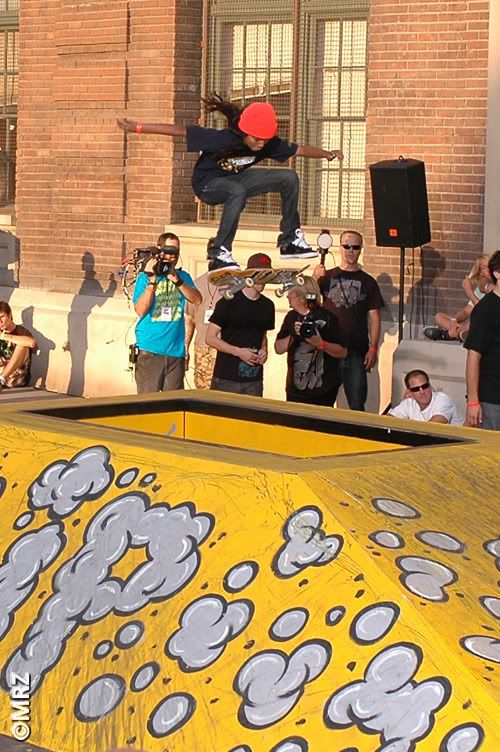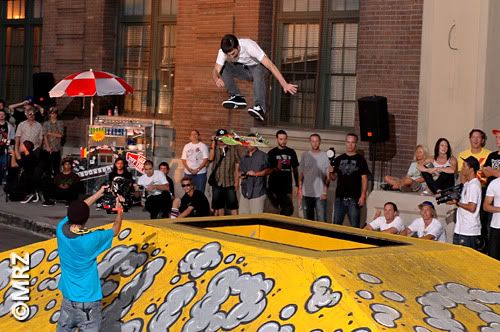 -BLKPRJKT