The little china girl gets brutalized...
Posted 09/26/2009 08:14:00 by
i am vans
You know when the Girl guys are out here it's going to be good. I don't mean girlguys or shims or girlyboys. But yeah, the Girl team. Carroll, Anderson, Malto, Howard, Mariano, etc. I forgot Koston you say? Nonsense! But either EK is on a redeye back from Japan, or he is catching some rare sleep in a tiny cubicle style hotel room over there somewhere. One of these guys alone is a detonator, 2 or more is bomb-strength skate terrorism. So they brought out the SF China Banks replica to test their peers this year, much like the EMB replica from 2 years ago. Yeah we could grouse about how it's not an EXACT replica, but really when the skating is this good, what the heck are you complaining about? Who doesn't love a LITTLE CHINA GIRL?
So when it got underway, the standouts became apparent. First and foremost, Ron Deily from the Zoo crew with all sorts of flip and tech revert business, sometimes getting the 3-wall bang for his buck. Label's Tyler Mumma was nailing lengthy back smiths, boardslides up and out, and generally traveling twice as fast as just about anybody else. Angel Ramirez got in all sorts of tailslides and reverts from tailslides. The micronauts from FLiP, Curren Caples and Louie Lopez ran a train through the mayhem with plenty of pop and some big kickflips. Johnny Layton was pulling airs and ollies out as if he were riding a mini ramp. And perhaps the most exciting guy out there was Truman Hooker. Hurricanes, tailslide reverts, a whole lot of ollie to truck bash action and generally throwing any and all caution right out the window. I'd have to say it's going to come down to Truman, Angel, and Ron as the top 3. Hold me to it, call me a liar,I don't care. I just might be all or none of those.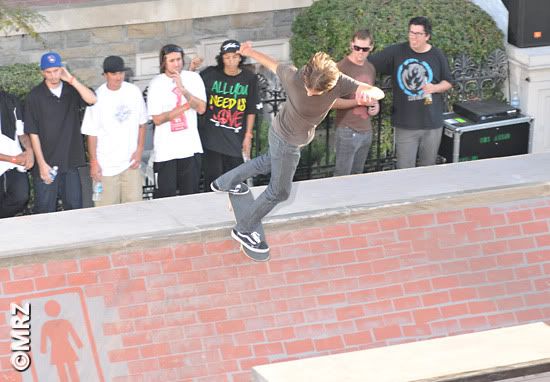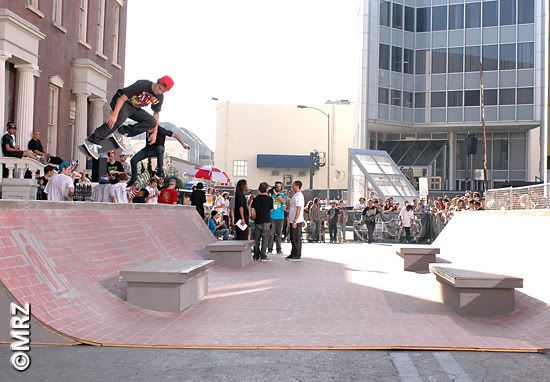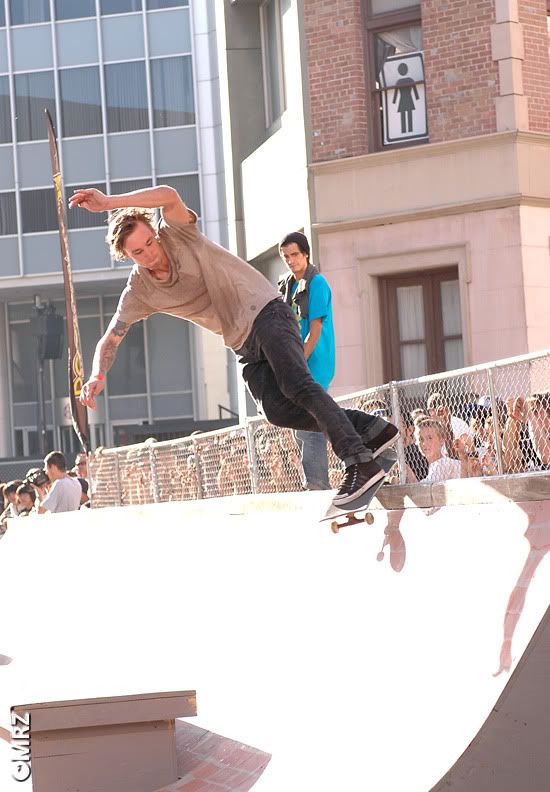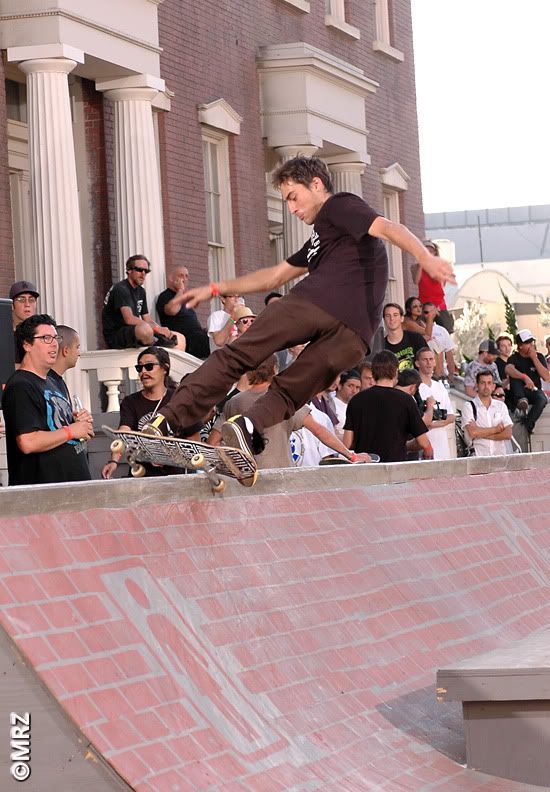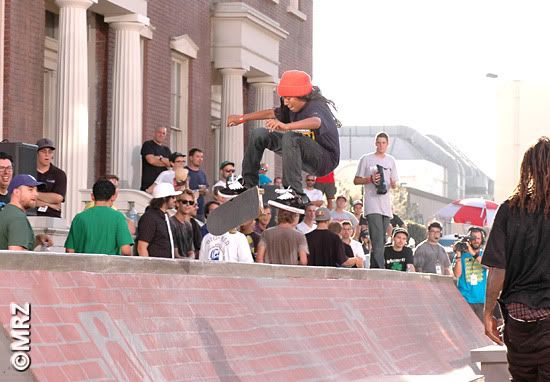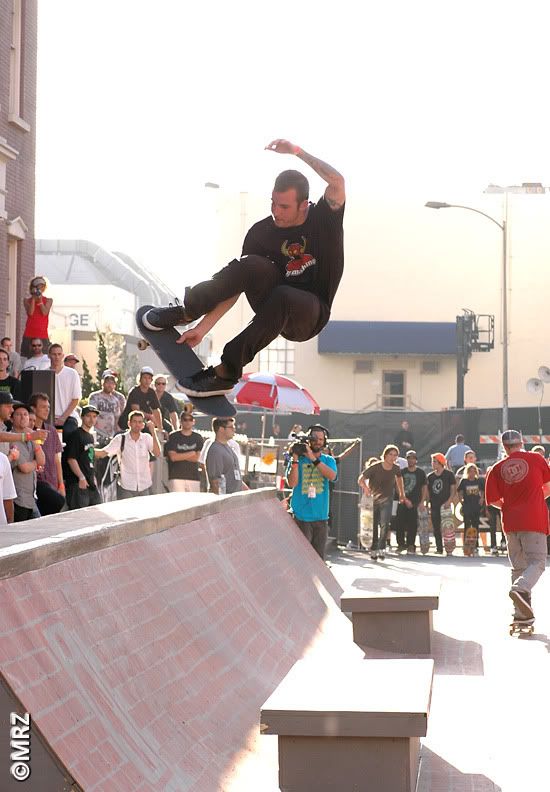 -BLKPRJKT