Eine Kleine Nacht Musik (A little night music)
Posted 05/15/2009 11:57:00 by
i am vans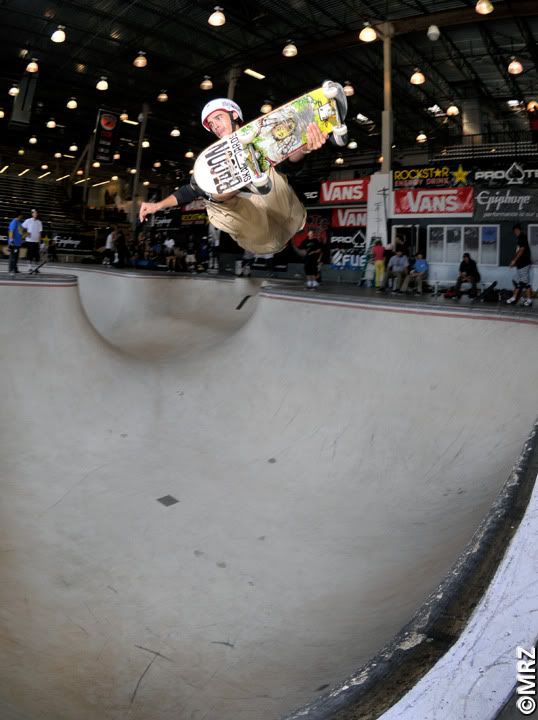 Oh... Hello Tim Johnson.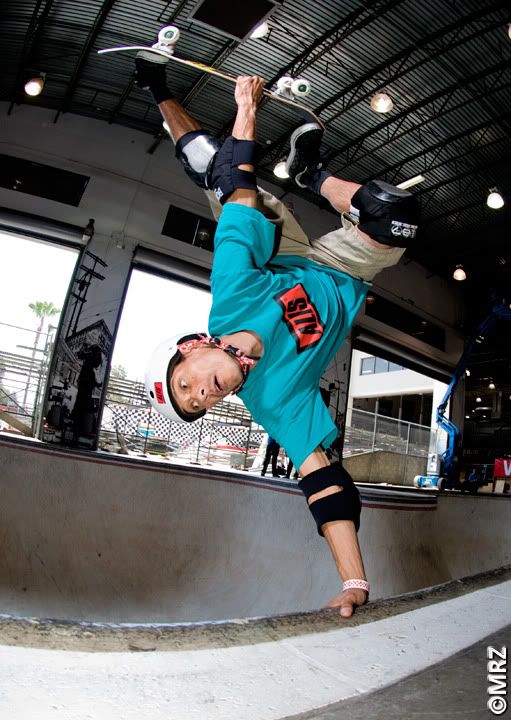 All Danish, no cheese. Nicky Guerrero, sad.
Right now, just off of The City Drive, mini cranes are rolling to and fro, acid is cleaning the surface of the bowls, sauce is being applied to the rugged Combi coping, and a small army of dedicated Vans employees and hired guns are prepping the terrordome for tomorrow's spectacle. And further out from where this will all take place, the mental preparation is happening in the heads of the skaters and the speculation is running rampant amongst everyone else. The Vegas odds aren't helping anyone sort this out. This isn't the super bowl, the world Scrabble championships, or that celebrity golf tournament even die-hard golfers absolutely hate. Even Tiger Woods can have a bad day.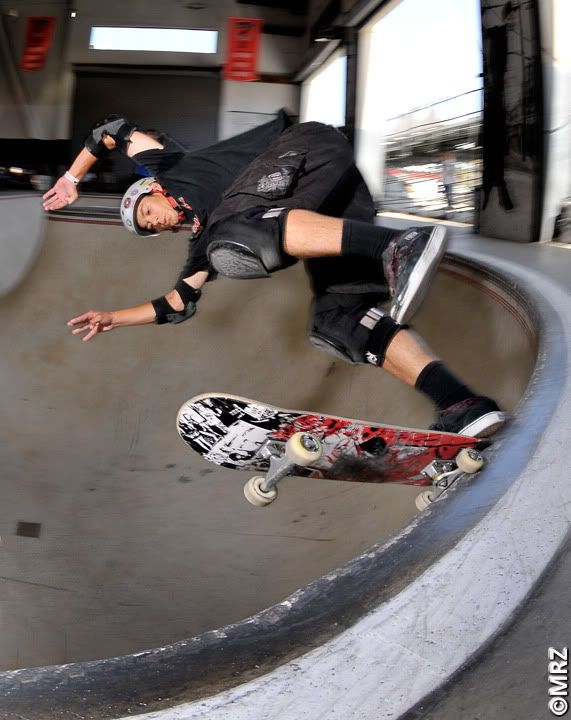 Michael Brookman is just one of those guys who can turn it on and own you, all with a smile on his face.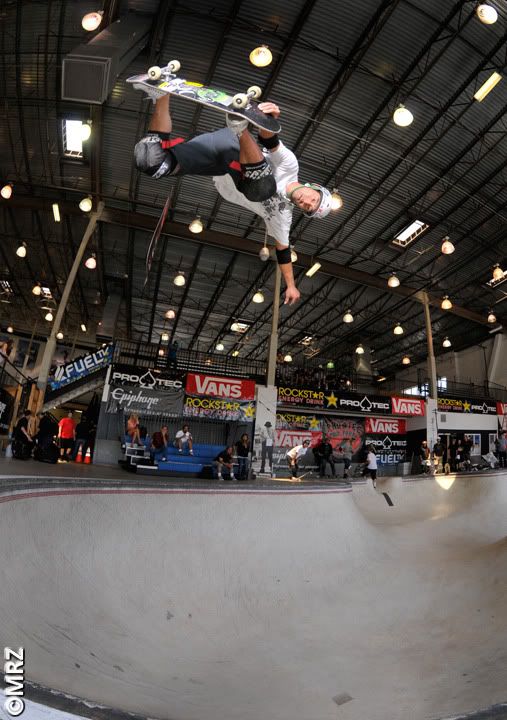 Lincoln Ueda, just cruising.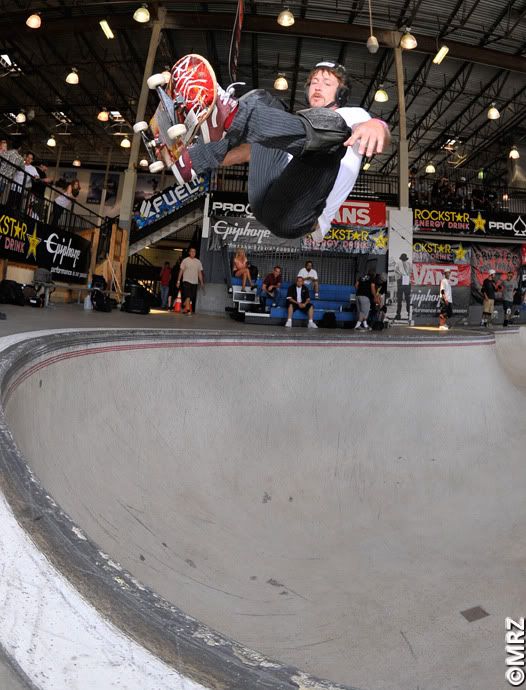 Every once in a while you still hear somebody say that Benji Galloway sucks. He doesn't care what fools think, and his skating certainly indicates the opposite of sucking.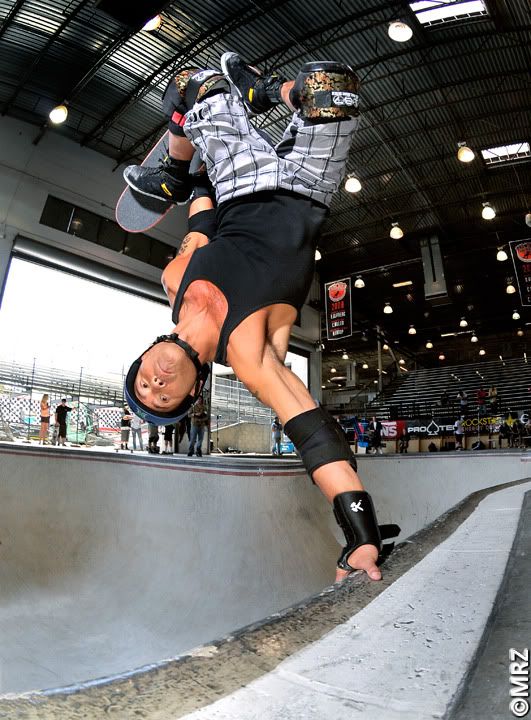 Lester Kasai flaps an Andrecht beyond any sane limit of human architecture.
You might be wondering how in the hell skateboarding "journalism" can even include Tiger Woods, the super bowl, and other such irrelevant items. It's simply that there is nothing to say right now, and the action is in pause mode until tomorrow. Any previous speculation as the outcome of this thing can be shelved, and if anyone wants to bring on a serious wager, find me tomorrow. You might use a few of these photos as a reference point for who is ripping, and who you think might take it down. Maybe you wanna lay 50 on the line? Bring it.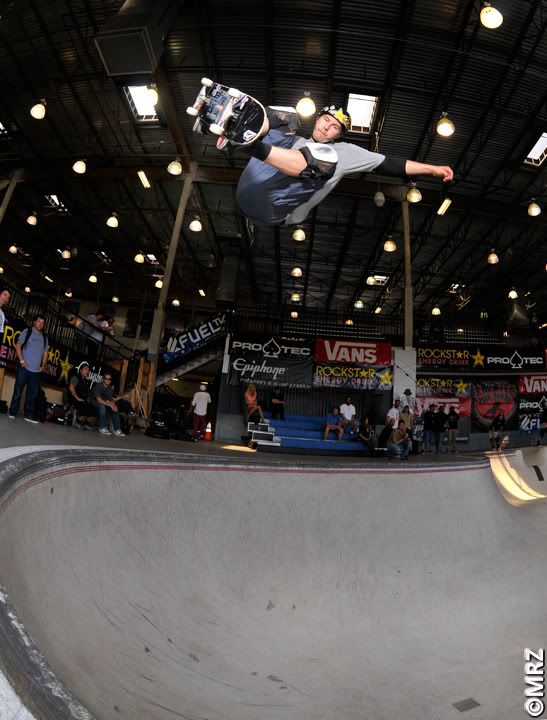 That's MISTER Rune Glifberg to you.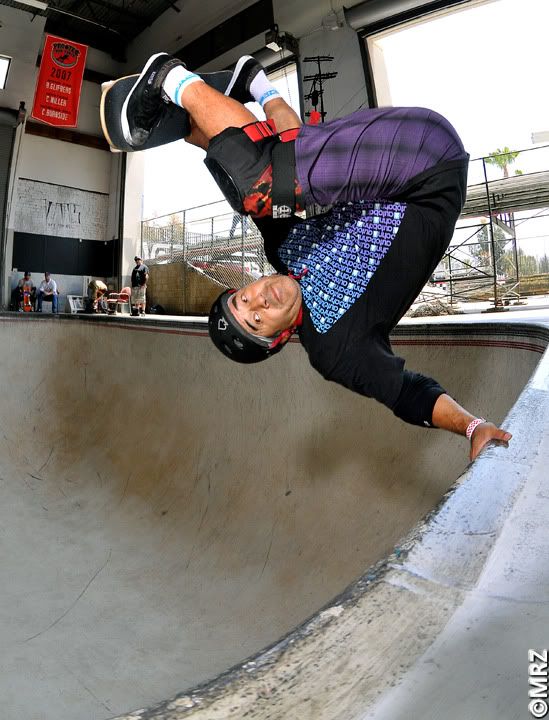 Steve Caballero, still a king among men.
The time has now come to let the brain wind down, to forget everything for just a few short hours. The work crews will crank their way through the night, and just 24 hours from now, the pro finals will be at full blast levels. Goodnight Irene.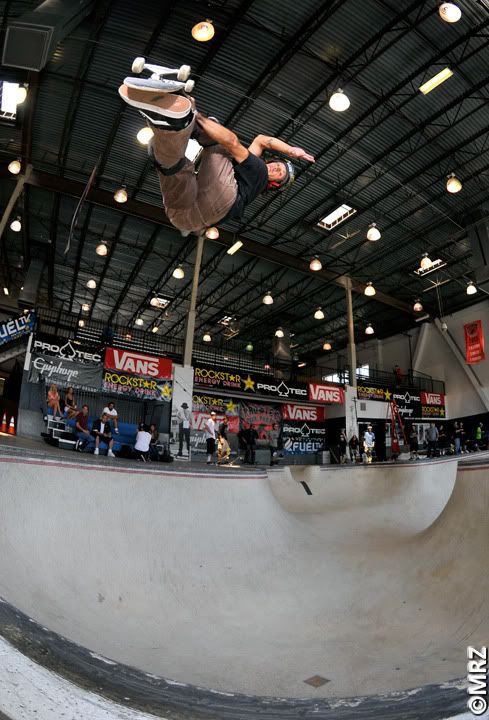 Bucky just doing that crossbone lien thing well over your head.