"This is the end, beautiful friend..."
Posted 04/19/2007 03:26:00 by
i am vans
Dateline, Orange, California. The combi as you may or may not have known it, no longer exists. In an unannounced coup, Steve Van Doren decided that a few performance-enhancing changes must take place. The tortured and rutty coping of the combi is no longer. The odd lumps in the "saddle" have been ground away, and an extremely corrosive acid solution is being concocted in deep secrecy in a clandestine laboratory. Lord Van Doren mandated that for this year's pool party, with expectations running off the charts, the pool must rise to the standard of the elite riders who will be abusing it. Rick Carje, and his original crew of RCMC merry pranksters were contacted and contracted to retrofit their long-standing creation, several hundred pieces of premium pool block were purchased at a vast expense, and demolition promptly got underway. To see the combi in it's current state of disrepair, one might think that this is the end of a beautiful friend. It is not the end. It is the next chapter in the pool party saga, an upping of the ante, a doubling of the blinds. The river card will be dealt this Wednesday in the initial testing of the retrofit, if all runs according to plan. You may be wondering what effect this will have on the skating in this year's event. Over the years, everyone has become familiar with the idiosyncratic nature of the combi, the undulating bondo in the coping joints, the 600 layers of resin and paint, the unpredictable surface properties of the true pool plaster, the invisible lumps and bumps, and the ice rink phenomenon. Based on the level of skating performed by the elite invitees, we can only predict that they will adapt readily and completely exploit the improvements to their own ends. Have no doubts that the combi will remain as daunting as ever, and not comfortable terrain for the faint of heart. But with this retrofit coming mere weeks before this year's pool party, you can fully expect the skating to supersede that of previous years.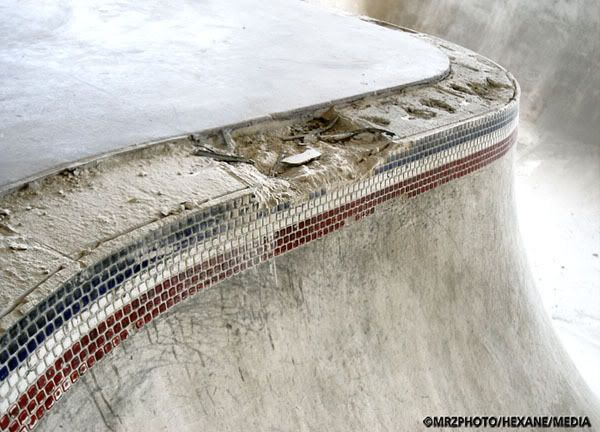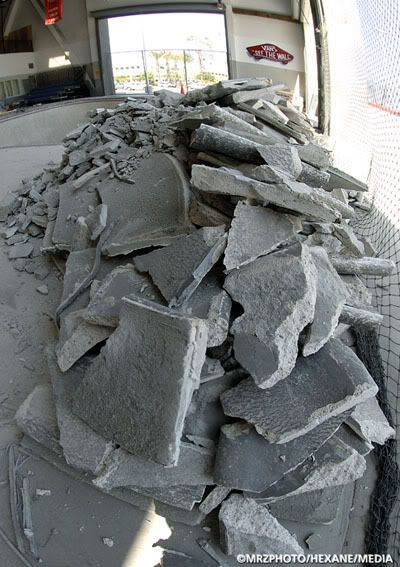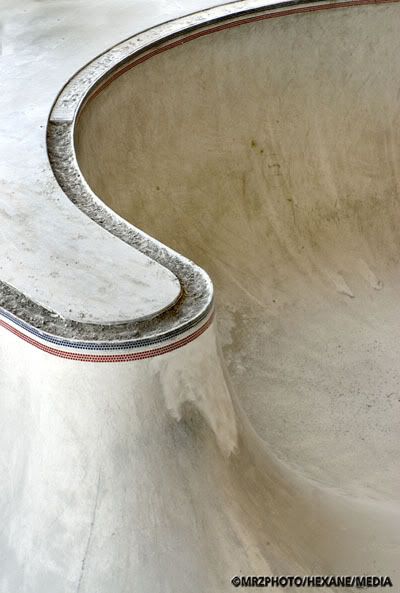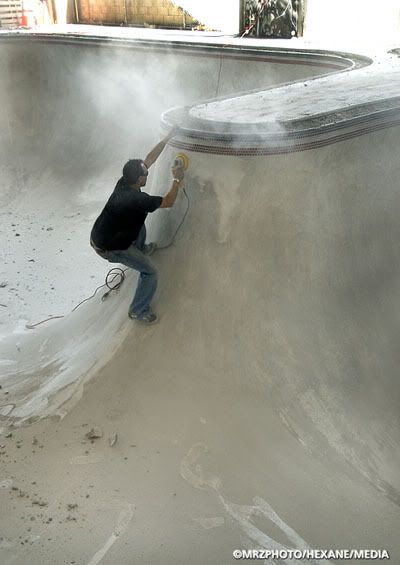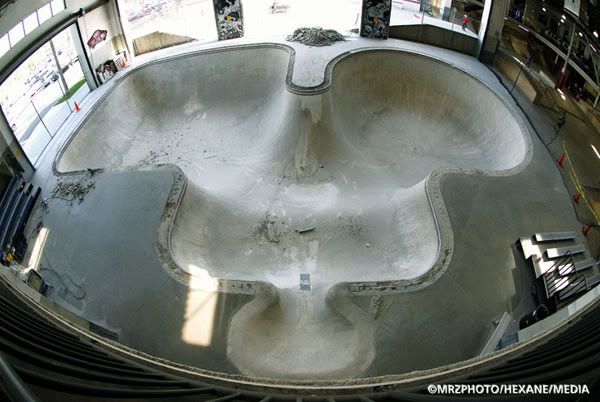 Take a moment to inspect these images and imagine that this is the foundation on which an entirely new standard will be forged. Obviously this year, things are only going to get hotter. I was speaking with an un-named pro yesterday who surmised that with this new coping, we will witness airs possibly into the double digit range, courtesy of some of the master blaster types in attendance. Add to this aerial magnitude, faster lip work, smoother traverses, and the typical chaos that always ensues during the heated jams of the pool party. It's going to be explosive... to say the very least! E.T.D. (estimated time of destruction) This Friday night. -BLKPRJKT