Marching to the sound of a different bummer---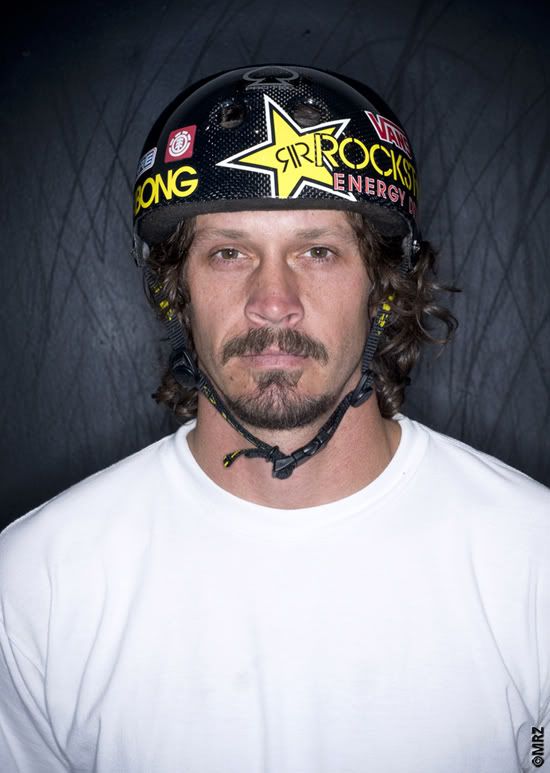 2-time defending champ Bucky Lasek.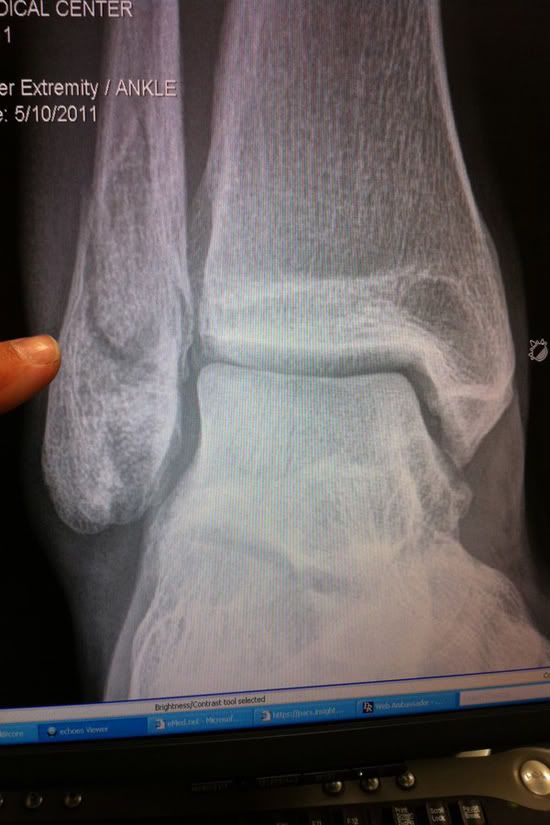 Bad news from the radiology department.
By all appearances, Bucky Lasek's reign and winning streak at the Pro-Tec Pool Party will end at 2 back-to-back victories. Bucky is the defending champion and looked absolutely ready to retain the crown for a 3rd straight year. That is, until last week when he unfortunately broke his ankle. Even after finding out about his fracture, Bucky was seeking any remedy possible to somehow skate this year, that's just how much he wanted this thing. Some of us thought we would see him on Saturday, in a lace-up, battling it out, ignoring pain, and keeping a tight grip on the crown. His practice sessions alone gave anyone who saw them a pretty good idea that he was going to smoke the competition again this year. We wish Bucky the speediest of recoveries, and he will no doubt come back stronger and tougher than ever. The following shots were compiled in less than an hour, on a recent day. Pure poetry.
Backside noseblunt slide.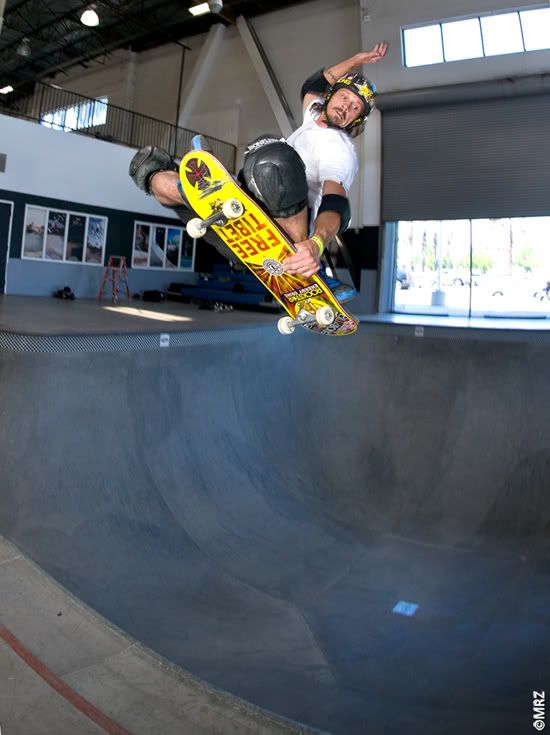 Slob Japan in the square.
Huge ollie to fake through the corner.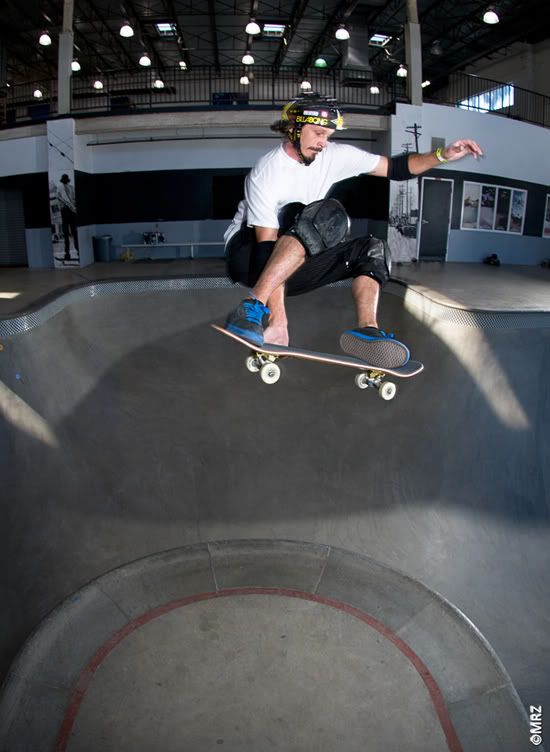 Stale Fish transfer, round to square.
This is where you get to hear one of those dumb, believe-it-or-not stories. In 2009, after seeing Bucky skate a few practice sessions, I guaranteed him as being the winner. For a week I took wagers from people who were less informed and thought otherwise. Bucky's tenacity and ability to completely raise the bar during the contest, bringing out tricks that no one else could do, put him on the top of the podium, and put a substantial amount of cash in my pocket. But all monetary concerns aside, we're going to miss Bucky this year for his amazing skateboarding prowess and energy. Being the champion that he is, Bucky will certainly be back in top form and ripping again very soon, just not soon enough for this Saturday. The bottom line is, one spot on the podium is now open. Who's hungry?
-BLKPRJKT