Young Guns & Youthful Rifles: New Guard of the Pro-Tec Pool Party
Posted 05/18/2011 10:47:59 by
Christian
No Country For Old Men?---
Consider this. Since the first installment of the Pro-Tec Pool Party in 2005, the Pro podium has been occupied by the most seasoned of veterans. Names like Omar Hassan, Rune Glifberg, Bucky Lasek, and Brian Patch. Well into their 30's and soon to be Masters' Division competitors, you'd be wrong to call them elder statesmen, geezers, or fuddy-duddies. The reality is, to reach the level that these guys operate on, it takes many years. Many years of the most heartfelt dedication, pain, mental agility, and honing of skill to degree only a select few will ever reach. That said, we can safely say that the pro contenders under the age of 25 at the Pro-Tec Pool Party are young guns. Some are even under the age of 18. The kids are getting better and gnarlier, earlier. We present for your digestion:
Texas newcomer, Steven Piniero. Corner Stalefish.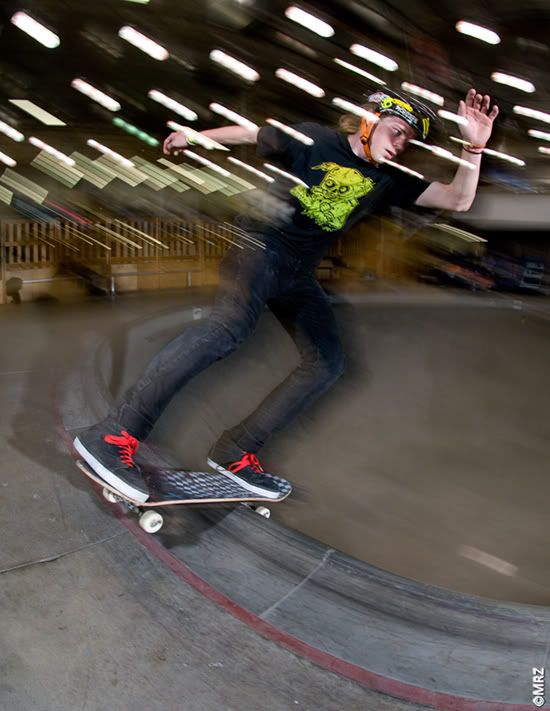 Sky Siljeg is one of the fastest guys in the house. Lengthy lipslide at warp speed.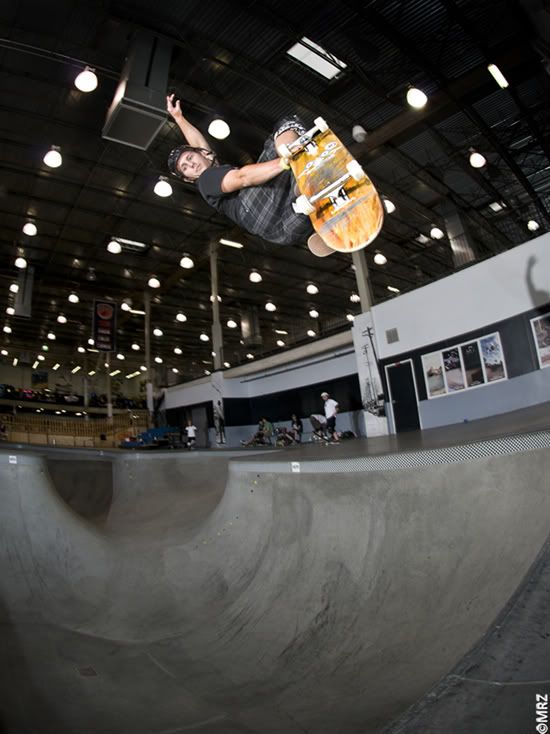 Matt Boyster skates with power and authority beyond his years. Lien crossbone.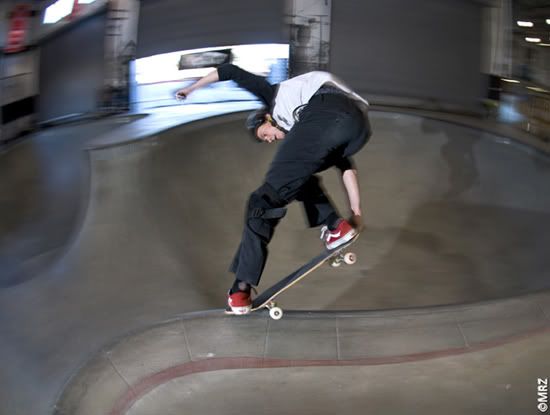 Josh Borden has been destroying of late. He made the finals his first time out, it would be no surprise to see him in there again. Tailgrab nose grind transfer.
The Boulder Creek Freak is here this year! Josh Mattson, corner Smith.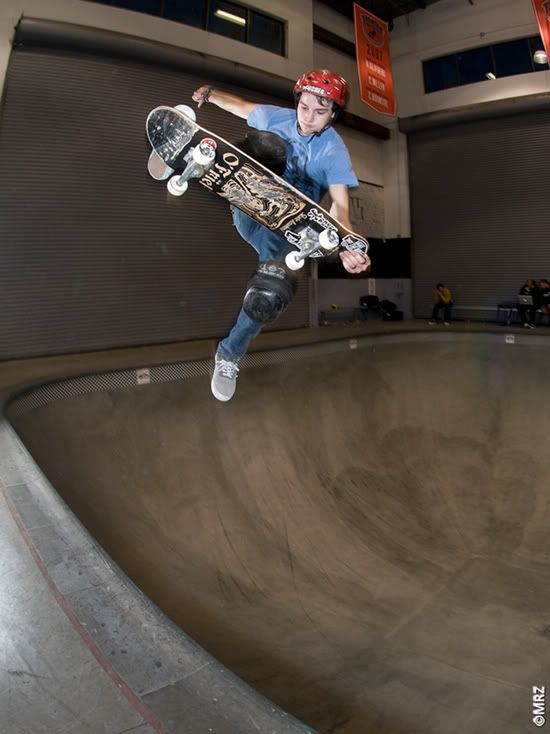 Michael O'Friel slaps Madonna right in the kisser.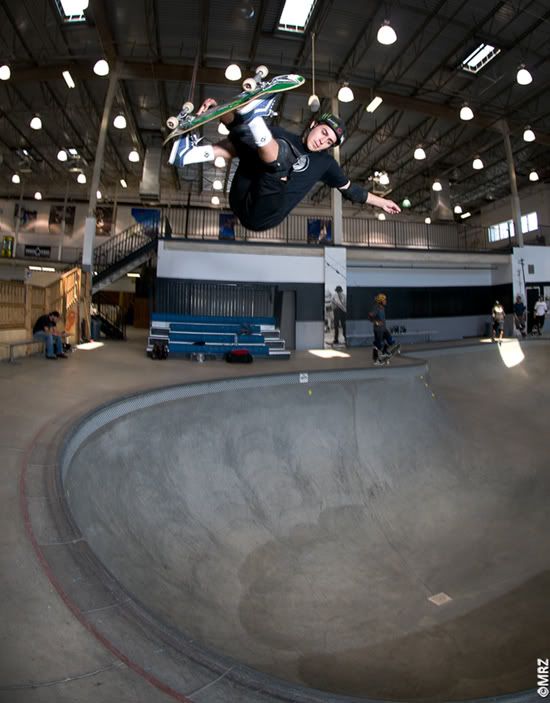 We've seen Alex Perelson beat the best in the world at a vert contest. If he turns it on, it could very well be a done deal.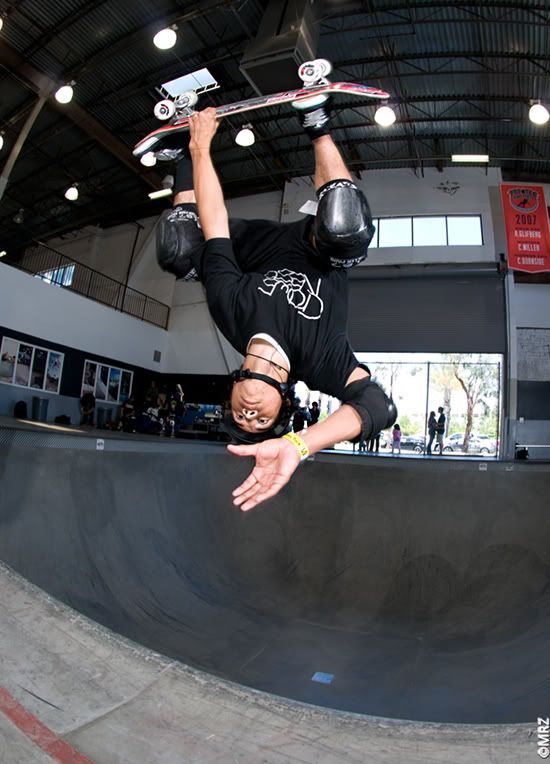 Josh Rodriguez has been in the finals here before. Here he serves up a very Ben Schroeder-esque egg bomb.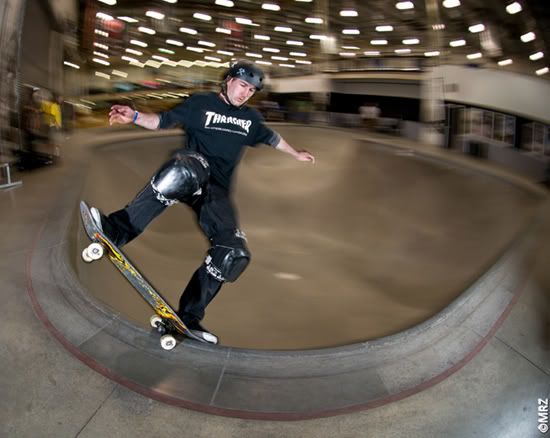 Brad McClain has some heavy chops. Ollie into corner nose grind.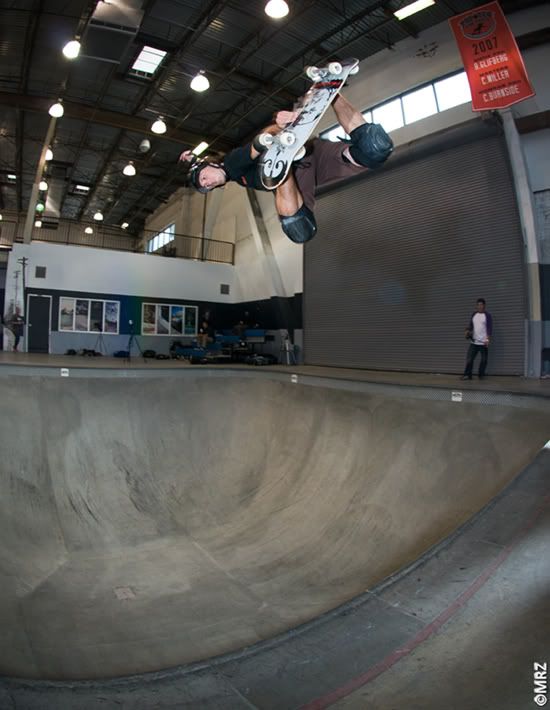 One of my dark horse picks this year. Mike Owen and his methodology.
Genetically speaking, Zach Miller has a tactical advantage. Indy nosebone reminiscent of dear old dad.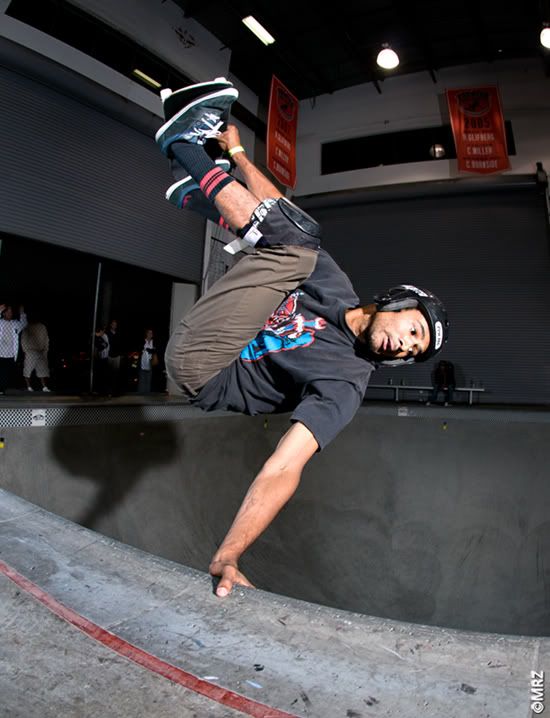 There is a possible forecast of extreme darkness. Mike Barnes just might be taking a shot at the qualifier. Frontal invert.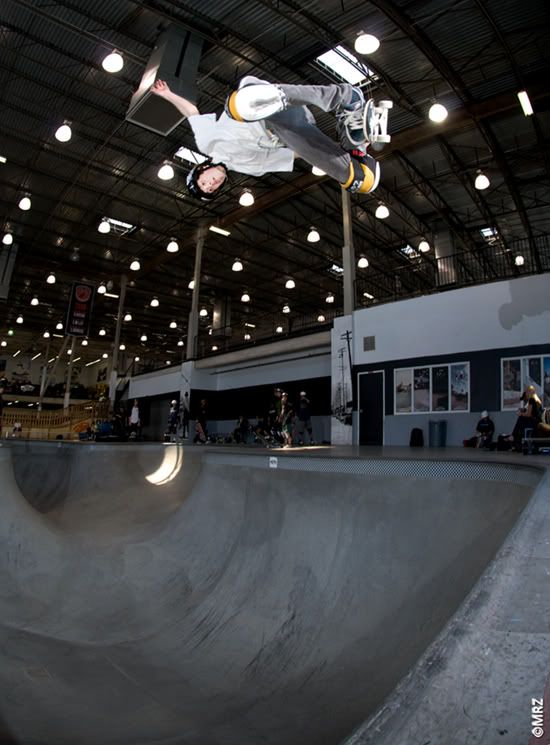 Last night Nolan Munroe let the lid off on a new trick that shall remain secret for now. In the mean time, please enjoy this ridiculously tweaked Indy.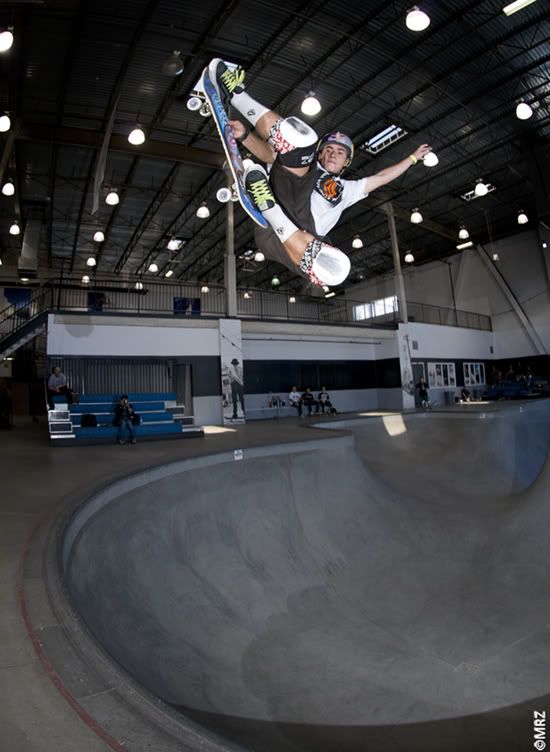 Pedro Barros has been on fire all week. There's no need to describe this stale fish, just keep in mind, Pedro is a regular footer.
No Pretenders To The Throne---
Each and every one of these guys are a threat, not to mention names like Kevin Kowalski and Ben Raybourn, who haven't even arrived in Orange County as of this press deadline. If you're looking for guys to watch and watch out for, all of yesterday's tomorrows are here today. I'm calling out Pedro Barros, Nolan Munroe, and Josh Rodriguez, and Alex Perelson as instant podium threats. Some of these guys are pre-qualified, the rest will battle on Thursday in the qualifier event, fighting for the last 7 available spots. A full run-down on the pre-qualifier will be here on Friday, stay tuned for a big practice update tomorrow, with some sure-shot, money-winning picks.
GET HOTTER!!!
-BLKPRJKT